Since 1968 an inventive craftsman, Dino Corazza, had the intuition to begin a new enterprise: the production of leather plantar.

Dino Corazza built a company that by now supports orthopedic technology for half a century, with customized solutions, able to meet every request of orthopedic technicians.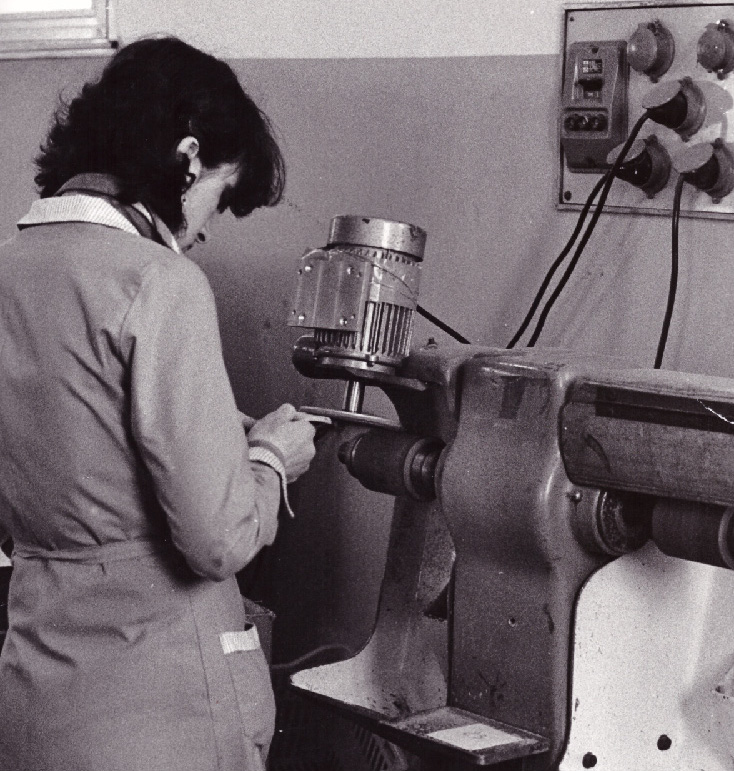 To support orthopedic technique, step by step.
Aided by his daughter Violetta, he started from a workshop in the home basement, to go then to the first small manufacturing building with higher generation plants until the invention of an innovative orthopedic orthotics concept.
Violetta seizes the witness and increases all company's potential Violetta Corazza, the founder's daughter, leads the company with an all-female squad of cohesively, qualified, and motivated professionals.
With Violetta at the helm, the company realizes its full technical potential by improving advanced production technologies and high technical expertness, which will also lead to foreign markets.